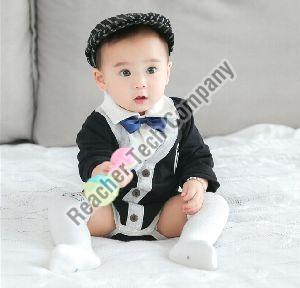 A new parent especially a first-time parent gets overwhelmed with joy and excitement while buying clothes for her or his baby. The parent aims to decorate the first wardrobe of their newborn baby with soft, comfortable, beautiful, and safe clothes. Yes! While buying newborn baby wear, you must consider certain important things because your baby is the most precious gift you have ever received.

#1. Fabric
Newborn babies are the owners of soft sensitive skin. Therefore, natural fabrics like cotton, rayon from bamboo, and azion from soy are perfect for newborn babies. These fabrics make a good outfit for babies. You must avoid bright colours to avoid fluorescent agents. Moreover, you must avoid nylon and polyester as these materials may cause discomfort and skin sensitivity. Fabrics should have the ability to take up moisture and control the baby's body temperature.

#2. Safety
Another important thing to consider while buying clothes for a newborn is safety, which is generally overlooked by new parents. Avoid buying clothes with hooks, buttons, bows, and flowers, which may cause choking hazards. Drawstrings and waistbands may cause strangulation hazards. So you should buy clothes with firmly attached decorations. We, newborn baby wear manufacturer, produce wonderfully embroidered and anti-wrinkle high-quality clothes for babies.

#3. Functionality
The functionality of clothes should be considered while buying newborn baby wear. As newborn babies sleep almost 18 hours a day, so they need a comfortable dress like onesies, kimono bodysuits, baby footies, sleep sack, etc. You must choose clothes that can be easily put on and taken off. Resist the urge to buy fancy party wears. Comfortable cotton clothes are perfect for newborn babies. Don't waste your money on buying clothes for special occasions.

#4. Size Of The Clothes
For newborns, make sure you buy the clothes that fit the baby perfectly. However, if you can't decide the size, buy bigger sized clothes. For newborns, it is better to buy very few newborn sized clothes because babies grow fast. While the appropriate size of clothes allows the babies to move easily, the bigger size clothes can be put on and taken off easily. Anyway, don't spend too much money buying a lot of expensive fitting clothes for newborn babies.

#5. Price Of Clothes
Don't compromise quality for the cost. As baby skin is soft and sensitive, he/she needs high-quality clothes. Emphasize quality over quantity. Check out the quality of clothes before buying as very low priced clothes can't ensure the quality of clothes.

#6. Weather Or Season
While buying clothes, consider the season when you are buying for a newborn. If you are buying in January, don't buy a lot of clothes for winter. Keep in mind that spring is around the corner. Therefore, you may purchase clothes of bigger size for spring also.

Conclusion
We, newborn baby wear exporters, supply high-quality baby clothes outside India at affordable prices. Hope these tips will help you to buy the best outfit for your bundle of joy. When these things are overlooked, you may end up purchasing those clothes that are not perfect for your newborn.